Our Mission
A voice for conservation and education in the natural world.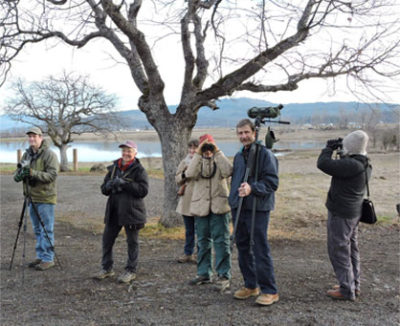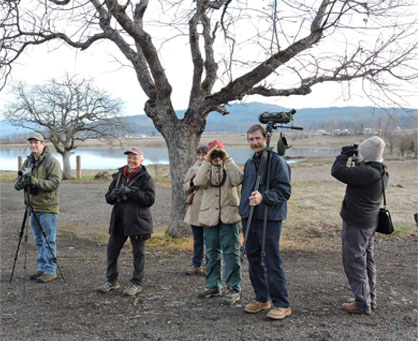 The mission of the Rogue Valley Audubon Society is to support the conservation and restoration of ecosystems so that birds and other wildlife may flourish and contribute to our planet's biodiversity.
Members enjoy observing wildlife and seek its protection through efforts to advance public understanding of the relationships of all life forms and the consequences of interfering with these relationships.
Chapter meetings are held the fourth Tuesday of the month September through April. See event calendar for monthly speakers. The general public is welcome to attend.
Rogue Valley Audubon members are concerned conservationists who work to extend the public's awareness of the value of conservation.  They also seek to inform and influence lawmakers so that their work  may reflect this value.
History of Rogue Valley Audubon Society
The Rogue Valley Audubon Society had its beginnings in 1971 when Rev. Thomas McCamant started a bird club while serving as pastor at the local Congregational Church in Medford.  One of the club's first activities was to participate in the National Christmas Bird Count.
In order to take part in the count, the club had to draw up an authorized circle count area.  The 15-mile diameter circle they designated is the same one used today during the Medford Christmas Count.
The bird club invited a representative of the National Audubon Society to meet with them, and subsequently a flyer was circulated inviting interested persons to come together to organize a local chapter of the NAS.
By the time the chapter held its first general meeting in September 1971, there were 131 members enrolled.  Single membership at the time cost $10.00  ($12.50 for a family).  The first issue of the RVAS newsletter, The Chat, consisted of two pages.