Our Work
A voice for conservation and education in the natural world.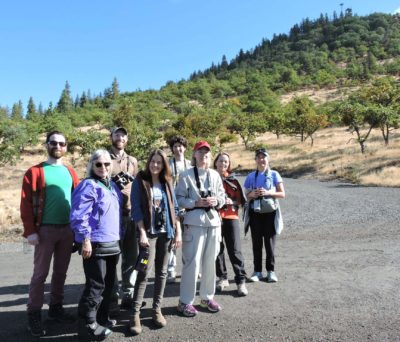 Protecting birds, advocacy and engaging youth
The mission of the Rogue Valley Audubon Society is to support the conservation and restoration of ecosystems so
that birds and other wildlife may flourish and contribute to our planet's biodiversity.
Members enjoy observing wildlife and seek its protection through efforts to advance public understanding of the
relationships of all life forms and the consequences of interfering with these relationships.
Rogue Valley Audubon members are concerned conservationists who work to extend the public's awareness of the
value of conservation.  They also seek to inform and influence lawmakers so that their work may reflect this value.