Christmas Bird Counts
2021 CBC Information
The RVAS board and the coordinators of the Medford and Ashland Christmas Bird Counts agreed to continue this season's counts by following guidelines set by National Audubon. There will be no large teams or carpooling, and no compilation dinners. We won't be inviting the general public to join in, with the exception of submitting sightings in their own neighborhoods. But, once again we'll strive to cover all the areas as completely as ever. Results will be announced in the February Chat. Bob Hunter, coordinator of the Medford count on December 18, and Carol Mockridge, coordinator of the Ashland count on January 2, 2022, will be contacting potential area leaders soon. Area leaders will decide how best to manage the counts in their areas. This could mean that the area leaders count alone, or with a family member or friends in their pandemic bubble. Or they could elect to divide up their areas and have volunteers count a specific location and report back via email, text, or phone.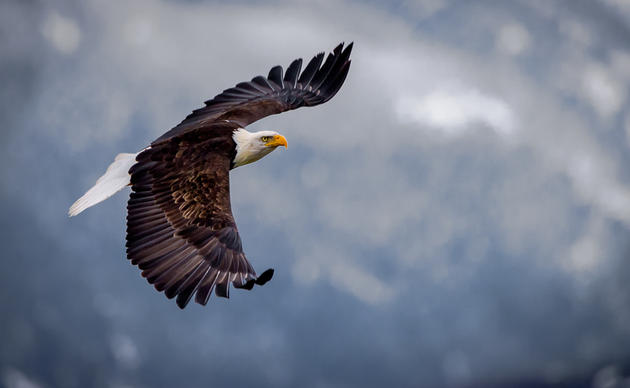 MEDFORD CHRISTMAS BIRD COUNT – Next count: Dec. 18, 2021. The area for the Medford count is a circle 15 miles in diameter, centered approximately a mile west of the junction of Highway 140 and Highway 62 in White City. The circle is divided into 15 sections with teams of birders, each with an experienced leader, counting birds in each section.All birders are welcome to participate, and newcomers will be assigned to a group by the Medford count coordinator.Those who live in the count circle and have bird feeders can do a feeder watch and add their sightings to the count.  CBC feeder watch instructions and a tally sheet can be obtained by contacting Medford Christmas Bird Count Coordinator Bob Hunter.
ASHLAND CHRISTMAS BIRD COUNT – Next count: Jan. 2, 2022. The count circle is centered at the northwest corner of Emigrant Lake, so the count area includes both the northeastern slopes of Mount Ashland and the western slopes of the Cascades (as far east as Little Hyatt Lake).  Also in the official area are the steep Siskiyou Mountain woodlands, extensive farmland-grassland-oak savannah habitats in the easternsection, and the entirety of the city of Ashland with its parks and gardens and riparian habitats.  Newcomers are always welcome to participate in this traditional citizen science effort.
Birders who wish to count those birds that visit their backyard feeders are also encouraged to join the Ashland CBC lineup. Send the species you see between Dec. 29 through Jan. 5 to Carol Mockridge. (see contact below).
The Ashland Christmas Bird Count is coordinated by Carol Mockridge and Emmalisa Whalley. To join a counting group or further information, contact Carol Mockridge.
Maps of the Medford and Ashland CBC Circles
Christmas Bird Count Lists:
Christmas Bird Count Results: